Nearly all projects whose form is computationally derived require open space surrounding them so that their form can be appreciated. Each defines a geometry which is sui generis, unrelated to the geometry of the spaces surrounding their site. While a certain number of projects have a site or program that supports such freestanding treatment, allowing every building in a city to be designed this way leads to urban chaos. The ethos prevalent among architects who design in this vein is to treat the requirements of each project in isolation from its urban context. Yes, such factors as zoning restrictions, shadow-casting and view corridors can be incorporated into the design algorithms, but this is a limited and functionalized understanding of the urban context. The spatial coherence of the city is inevitably undermined and its experience reduced to that of a collection of self-involved objects that make no reference to each other and do not submit to a higher order which is that of the collective, i.e. the city.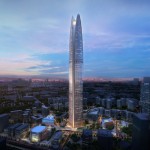 Such fragmentation of urban space in the interest of individual property owners is of course nothing new. What is new is a design technique (some would elevate it to a design philosophy) that can seemingly create nothing else. Computational design, as it has been applied to large-scale building so far, is a method for producing towers in the park. Unlike those of the Ville Radieuse, each is unique, which softens the mechanistic image of of Le Corbusier's project without altering its essentially anti-urban vision.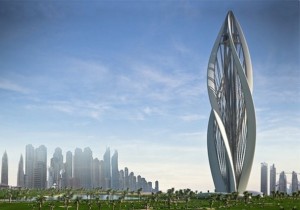 The urban realm is the domain of the polity. The right to the city proclaimed by Henri Lefebvre must be realized in the city's spatial order and architecture. These must provide a flexible framework within which the multitude of interests and lives being lead can be accommodated and, if possible, enriched. The failure to recognize this essential diversity was the essential flaw of the Ville Radieuse, as it is of the deployment of large-scale computational design so far. Such architecture may be suited to the totalitarian sheikdoms of the Middle East or the emerging oligarchy in China, but it should not be the model for urban architecture in democratic societies. I hope that the practitioners of computational design can demonstrate that their approach can serve the interests of a society as well as it does those of private capital.